DISCLAIMER: Always keep empty space in your inventory at all times, especially when you're about to receive an item, and make sure that you are not overweight. The ExperienceRO team will not be held responsible for any losses due to users' own actions. It is players' responsibility to read the Rules and Regulations and the Warnings.
Loki the Mischevious is a God Set that can be obtained after choosing your Devotion to Loki (Alignment: The Chaos).
This set is physical based.
You do not have to be in your Devotion Battle Mode in order to obtain it during WoE, but the set will only work if you chose to devote yourself to Loki and are in your Devotion Battle Mode.
[ Full Set: 3HG + 4EQ ]
The Mischevious' Helm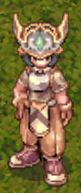 Class: Headgear
Location: Upper
+100 Stats except VIT.
+15% damage from magical attacks.
+50% physical damage to all races.
ATK +20%
MDEF +5
DEF +5
The Mischievious' Aura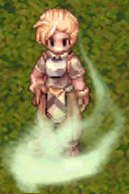 Class: Headgear
Location: Middle
The Mischievious' Essence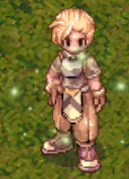 Class: Headgear
Location: Lower
+120 Stats except VIT.
+35% Movement Speed
MDEF +5
DEF +5
[ Hit ] 5% chance casting Kyrie Eleison [Lv:5]
[ Attack ] 10% chance casting Tarot Card of Fate [Lv:3]
The Mischievious' Armor
Class: Armor
Location: Body
+150 Stats except VIT.
+70% Poison Resist
+20% Neutral Resist
+10% Ghost Resist
Immune to Stone & Curse
+70% Silence Resist
Max HP +50%
ATK +10%
MDEF +10
DEF +10
The Mischievious' Shield
Class: Armor
Location: Shield
+100 Stats except VIT.
+50% Dark (Shadow) Resist
Reflect:Melee +15%
MDEF +5
DEF +7
The Mischievious' Manteau
Class: Armor
Location: Garment
+50 Stats except VIT.
Reflect: Range +15%
MDEF +10
DEF +5
The Mischievious' Boots
Class: Armor
Location: Shoes
+50 Stats except VIT.
DEX +30
+40% Movement Speed
Permanent Endure
MDEF +10
DEF +5
The Mischievious' Bracer
Class: Accessory
Location: Ring
+40 to all Stats.
MDEF +8
DEF +3
The Mischievious' Wrath
Class: Headgear
Location: Lower
+120 Stats except VIT.
+35% Movement Speed
MDEF +5
DEF +5
[ Hit ] 5% chance casting Kyrie Eleison [Lv:5]
[ Attack ] 10% chance casting Tarot Card of Fate [Lv:3]