Odin's Armory Edit
Odin's Armory is a room that contains the Odin Set. After completing Chapter 1 and Chapter 2, you can talk to Valkyrie to have her warp you to the armory. There are cases where she wouldn't warp you. In this case, try killing a monster or getting your character killed then try again. If she still doesn't warp you, then use @request (Reporting Guidelines) and ask for a GM to check your Storyline.
When Valkyrie warps you to the Armory, there will be a server-wide announcement saying:
Valkyrie: 'Player' has entered the Odin's Armory.
Odin's Set equipment are set-bound, meaning that they will only work if you're wearing all parts. If one part is missing or if you're wearing a non-Odin item (example: costumed path headgear), the Odin effects will not work.
Helm of Odin Edit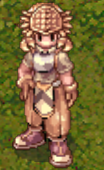 Class: Headgear
Location: Upper
+35 Stats except VIT
-10% damage from all sources.
+30% Dark Resist
ATK +180
MATK +300
-10% SOFT DEF
MDEF +5
DEF +5
Ear Wings of Odin Edit
Class: Headgear
Location: Middle
+15 Stats except VIT
HIT +5%
-7% SOFT DEF
Ignores MDEF of normal monsters
MDEF +2
DEF +3
Pauldron of Odin Edit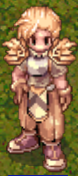 Class: Headgear
Location: Lower
+20 Stats except VIT
+10% Dark Resist
+35% Movement Speed
-13% SOFT DEF
MDEF +5
DEF +5
[ Hit ]
Armor of Odin Edit
Class: Armor
Location: Body
+50% to all Stats except VIT.
+70% Holy Resist
-20% SOFT DEF
Max HP +50%
Max SP +50%
ATK +180
MATK +300
MDEF +10
DEF +10
Shield of Odin Edit
Class: Armor
Location: Shield
+35 to all Stats except VIT.
-10% damage from all sources
ATK +90
MATK +150
-5% SOFT DEF
MDEF +5
DEF +7
[ 3 HGs + Shield + Garment + Shoes ]
[ Hit ]
Manteau of Odin Edit
Class: Armor
Location: Garment
+15 Stats except VIT
+35% Dark Resist
-2% SOFT DEF
MDEF +10
DEF +5
Boots of Odin Edit
Class: Armor
Location: Shoes
+20 Stats except VIT
Max HP +20%
Max SP +20%
-3% SOFT DEF
+40% Movement Speed
Permanent Endure
MDEF +10
DEF +5
[ Hit ]
'The One' Price
'Hero' Price
'Guardian' Price
'Collector' Price
'Divergent' Price
The One Points (10,000)

Respective armor counterpart

Seal of Consecration (1)

Seal of Endurance (1)

Gold (1,0000)

Platinum Coin (1,000)

Hero Points (300)

Respective armor counterpart

Seal of Dominion (1)

Seal of Mastery (1)

Gold (10,000)

Platinum Coin (1,000)

Guardian Points (1,400)

Respective armor counterpart

Seal of Sacrifice (1)

Seal of Bravery (1)

Gold (10,000)

Platinum Coin (1,000)

Collector Points (1,000)

Respective armor counterpart

Seal of Knowledge (1)

Seal of Integrity (1)

Gold (10,000)

Platinum Coin (1,000)

Divergent Points (380,000)

Respective armor counterpart

Seal of Skillfulness (1)

Seal of Reflexes (1)

Gold (10,000)

Platinum Coin (1,000)